44 Makers You Need to Know in Collin & Dallas County
Crafters and Artisans never cease to amaze me with their talent . . . and just when I think I've seen it all OR my wish list is complete, I discover another maker that makes me insanely in love with their work.  I dream of being able to create any one of these items but alas, my creativity is only in marketing.  Sad.  I'll never be able to make jewelry, paint or even sew a button.  Its just not happening.
What is happening  – are these amazing Makers that are ALL local to North Texas, Dallas, Plano, Celina, Princeton, McKinney and the surrounding areas that we can find online or one of the upcoming craft festivals.  These are 44 of my faves in no particular order.  Enjoy!
1. Texas Handmade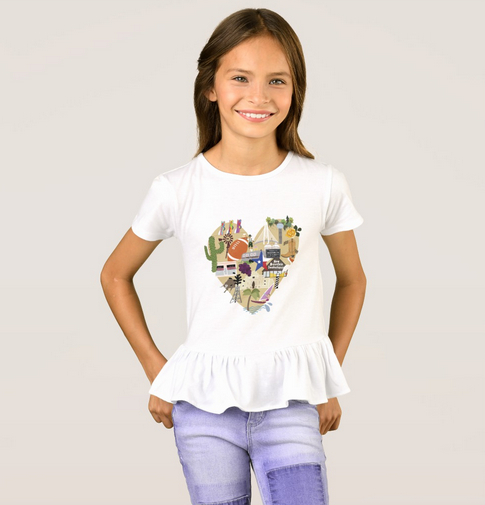 2. Tutt's Signin' & Designin'
Kendra Tutt creates adorable onesies, t-shirts, gifts and then some.  Her customers rave about her designs, go here and flip though her pictures yourself
https://www.facebook.com/TuttsSigninAndDesignin?hc_location=ufi
3. Brookielynn's Bungalow
You will have a blast flipping thru the pics from Brookielynn's Bungalow (and you might even run into her at the next Vintage Market)
Go here https://www.facebook.com/BrookielynnsBungalow/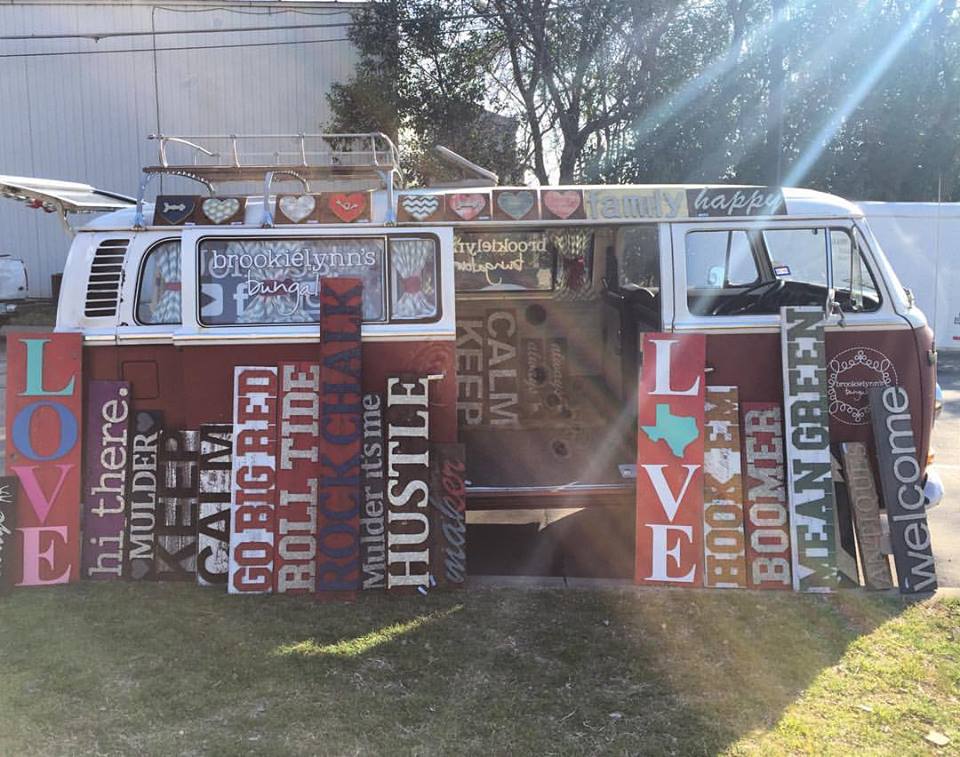 Find more on her site here http://brookielynnsbungalow.com/
4. Custom Designs by Dana
If only I had the talent of Dana Kaunitz!!  Like, oh my stars!!!!  This gal can do murals and then some.
See her work here https://www.facebook.com/DanaK.Murals/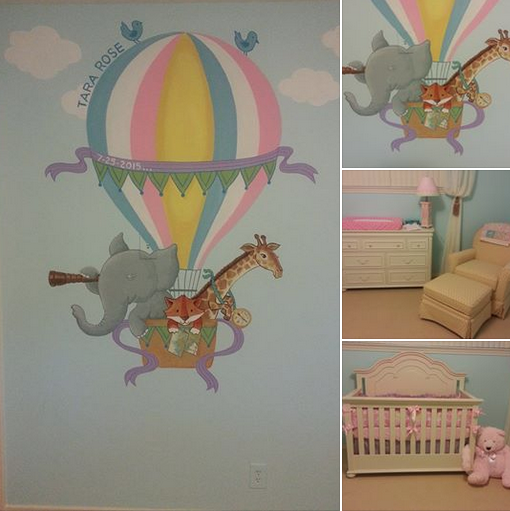 Even more here http://www.customdesignsbydana.com/main.html

5. Studio Smithson
Studio Smithson Art & Designs is run by Kristi Smithson.  Not only does she create fine art but it turns up in scarves, leggings and even yoga mats!!!  Om My Gosh!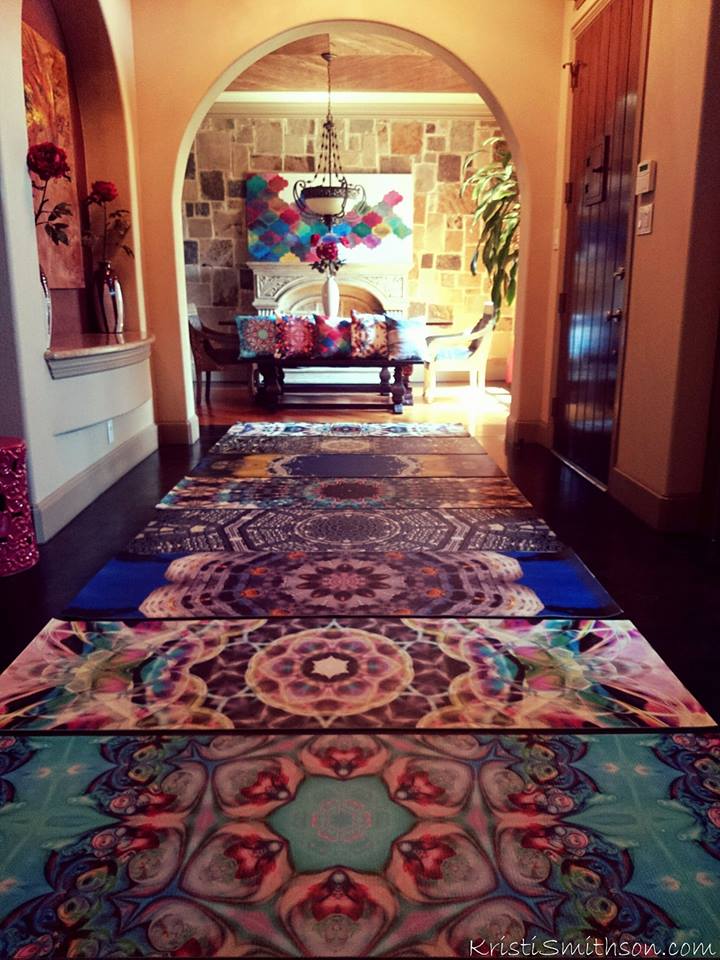 If I had one of these then my tush would literally be at yoga 7 days a week or I would just wrap it around myself and walk around.  Yes, I would do that.  I've never seen a prettier mat!
Here's the scoop on everything else she does http://kristismithson.com/index.html
6. Passionately Rivalicious
If you can't figure out from the name, this maker is all about the rivalries and game day fun!
Could you imagine wearing this to the next game?  I think every gal would be super jealous!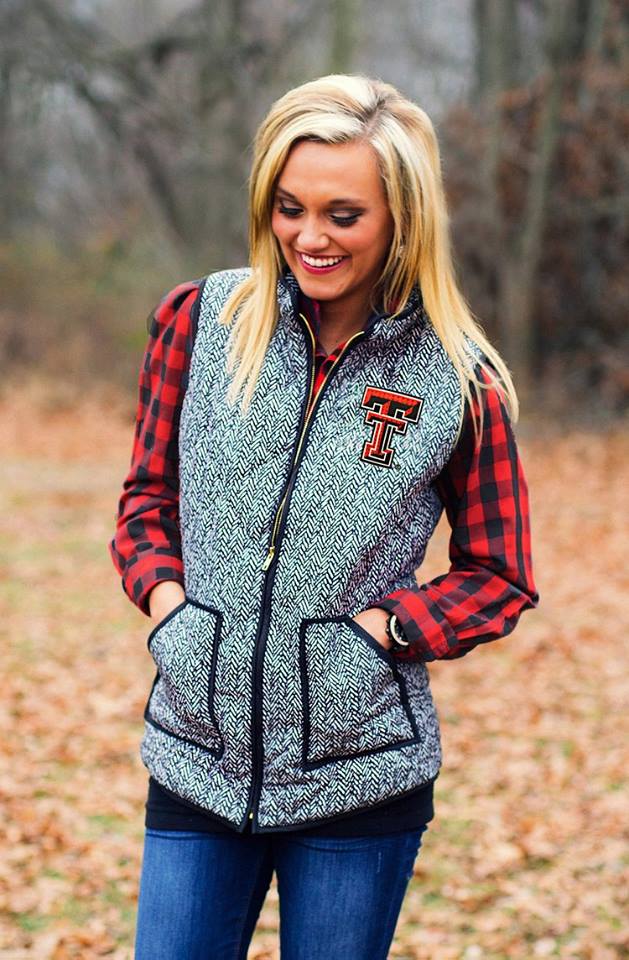 These vests are just the beginning, she also makes boots, clothes, totes . . . its pretty much endless.  See everything by going here http://www.passionatelyrivalicious.com/
7. The Canvas Boutique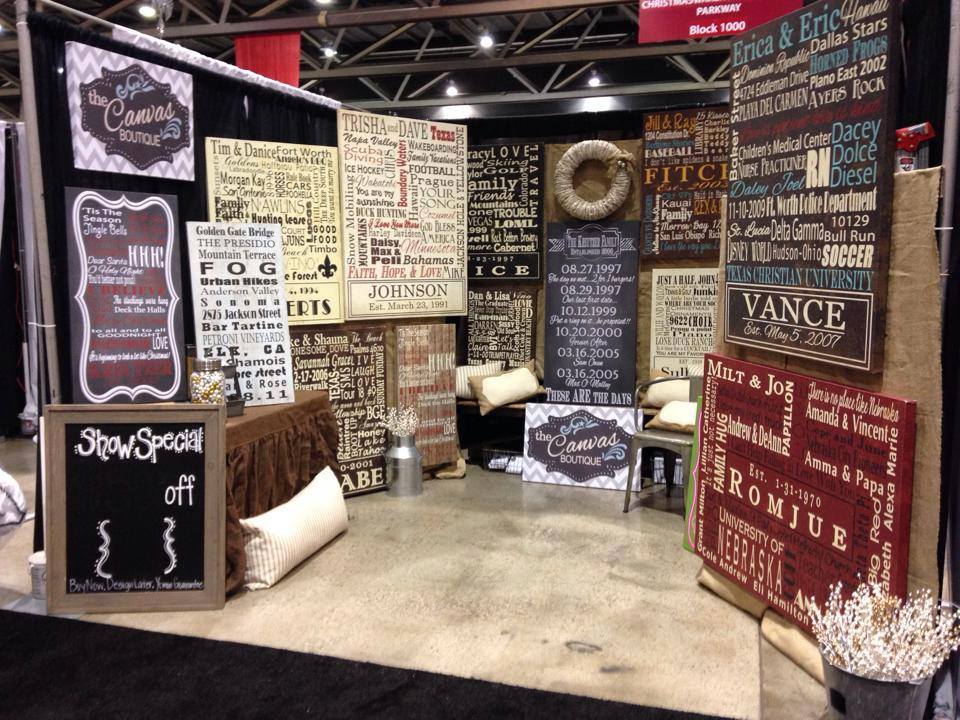 Every canvas tells a story . . . and it seems as each story is more precious than the last.  Flip through her pics here https://www.facebook.com/thecanvasboutique/timeline
and here https://thecanvasboutique.com/
8. Gussied
Erin Tagle is one talented lady.  In her words (because she knows how to sum it up), she creates handmade statement pieces to take you from the carpool lane to cocktail parties. Texas-made.
So there you have it
Go here https://www.facebook.com/GussiedByErinTagle/?fref=nf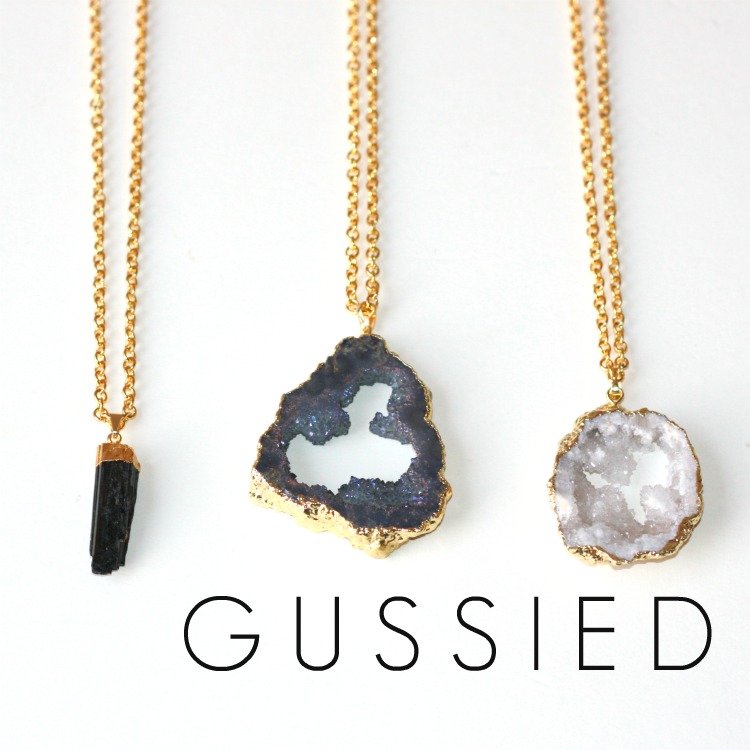 9. Tess & Ivy
Tess & Ivy make bowls.  Beautiful, unique bowls.  Did I say beautiful?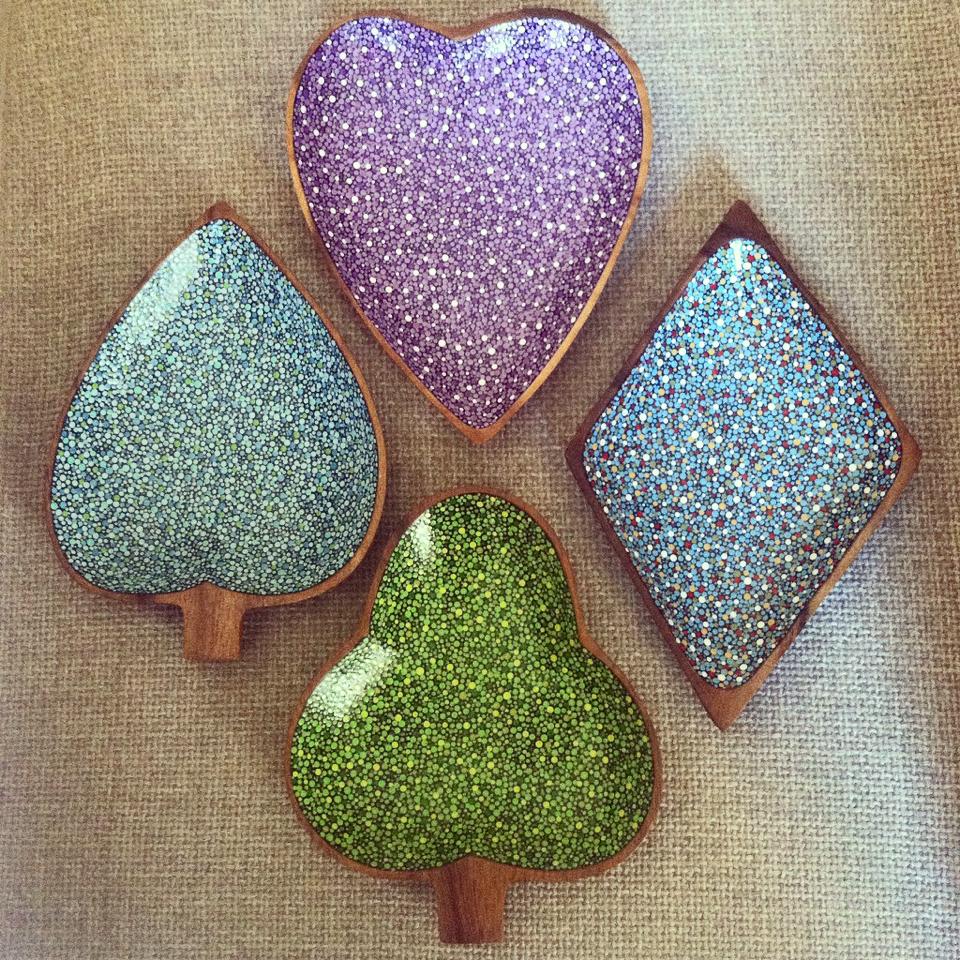 Hearts, shamrocks, dolphins . . go see it all here https://www.facebook.com/TessAndIvy/?fref=ts
10. 4 Bar C Mercantile
Nothing says Texas more than the creations of these guys who sell custom made and repurposed merchandise made from old barn wood; candle holders, boot racks from horse shoes.
I know of a few folks who have moved from Texas who would adore these!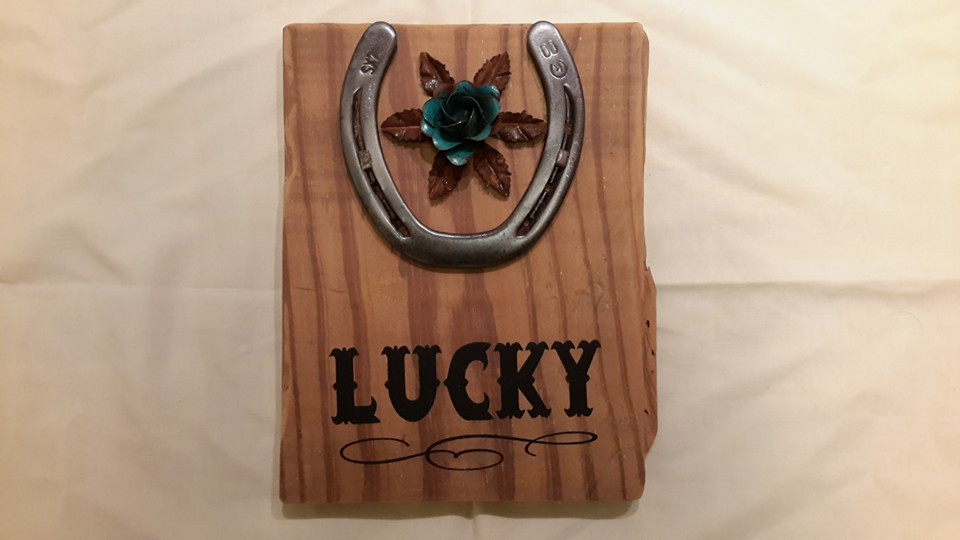 Click here https://www.facebook.com/4-Bar-C-Mercantile-276653852544327/
11. MM Paintings
I have no words for this artisan other than I want this in my house . . like ASAP!
We love travel and this just speaks to me.  LOVE.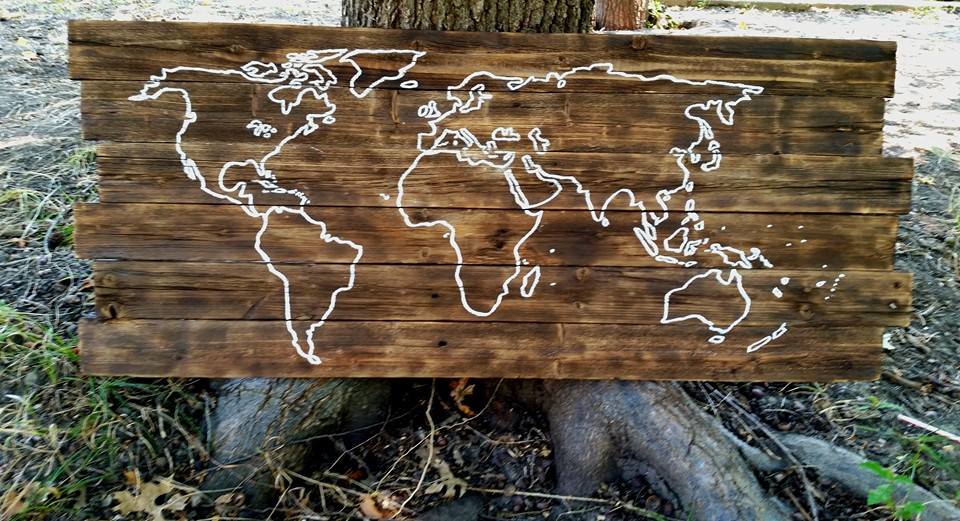 What would you like from them https://www.facebook.com/MMpaintings19/?fref=ts
12. Wreaths by Jessica
When you need a wreath, this is the gal you call.  She makes every kind of wreath you have ever wanted.  You know the ones I'm talking about . . . at craft shows, on doors that you pass by, the ones for every holiday from sweet to cute to classic.  The kind I wish I could do myself, the kind that Hobby Lobby gives me false inspiration that I can do myself, LOL.  Forget DIY and just go here and choose your season or even a monogram (its how we do it here in North Texas) and make your neighbors super jealous.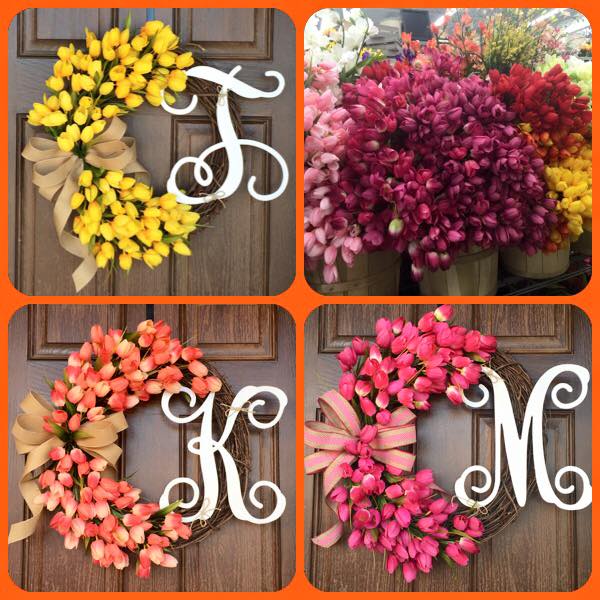 13. The Pig and the Peacock
This is the Facebook page I got sucked in to  . . . twice!!!  Yep folks, there's a reason why The Pig and The Peacock was featured in D Magazine. Go see for yourself
https://www.facebook.com/PigAndPeacock/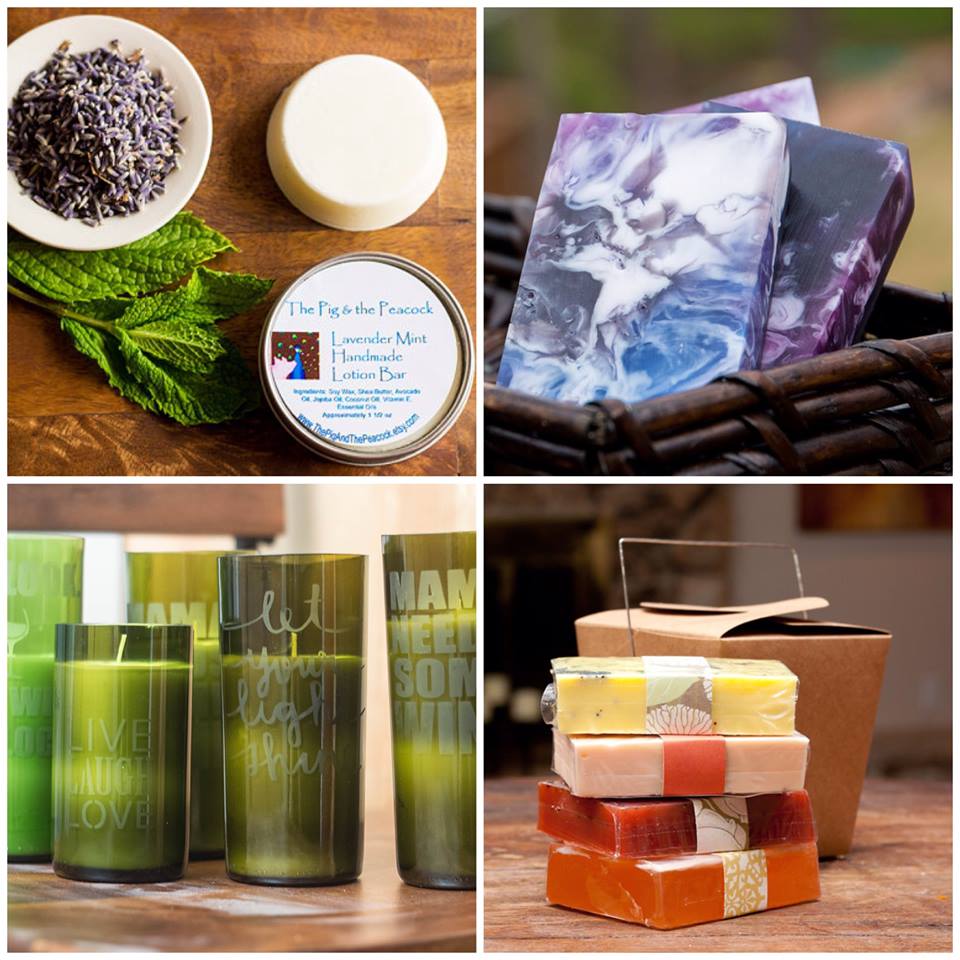 14. Roger Kaiser Crafty Guy
Major thumbs up to someone who can infuse their own creative juices into a Betsy Johnson piece.  My heart has totally been woner over with this Crafty Guy!!
See it all here https://www.facebook.com/craftyguy83/?hc_location=ufi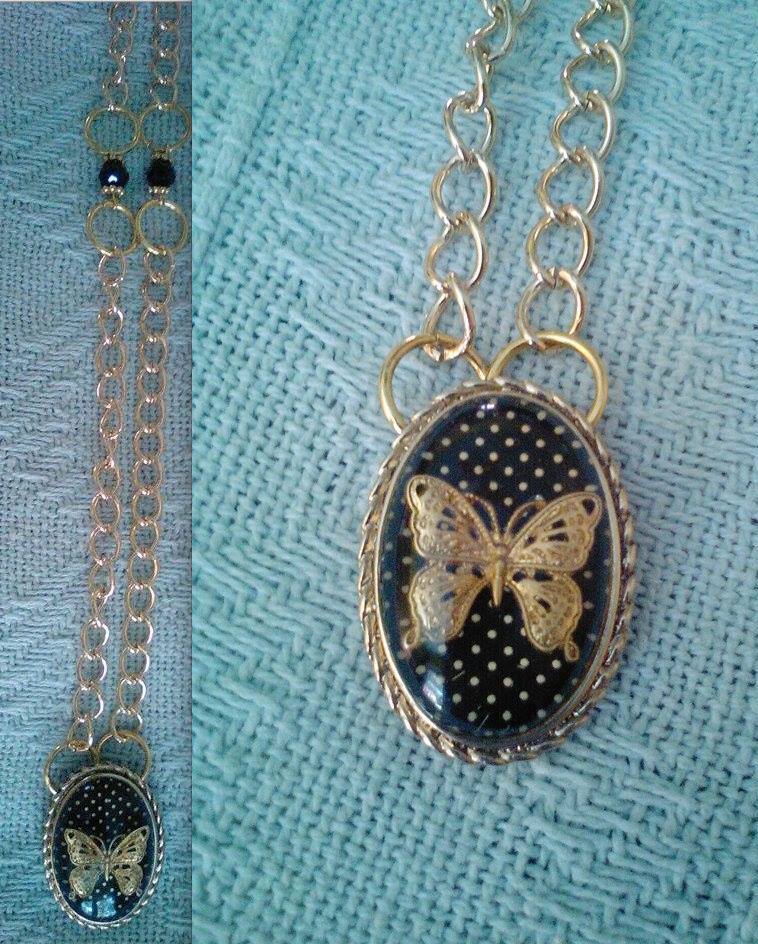 15. Dowdy Studio
This shop is too cool for school y'all.
I need one of these shirts for every Texan in my life.  Seriously.  It feels very Brooklyn meets North Texas.  Love it!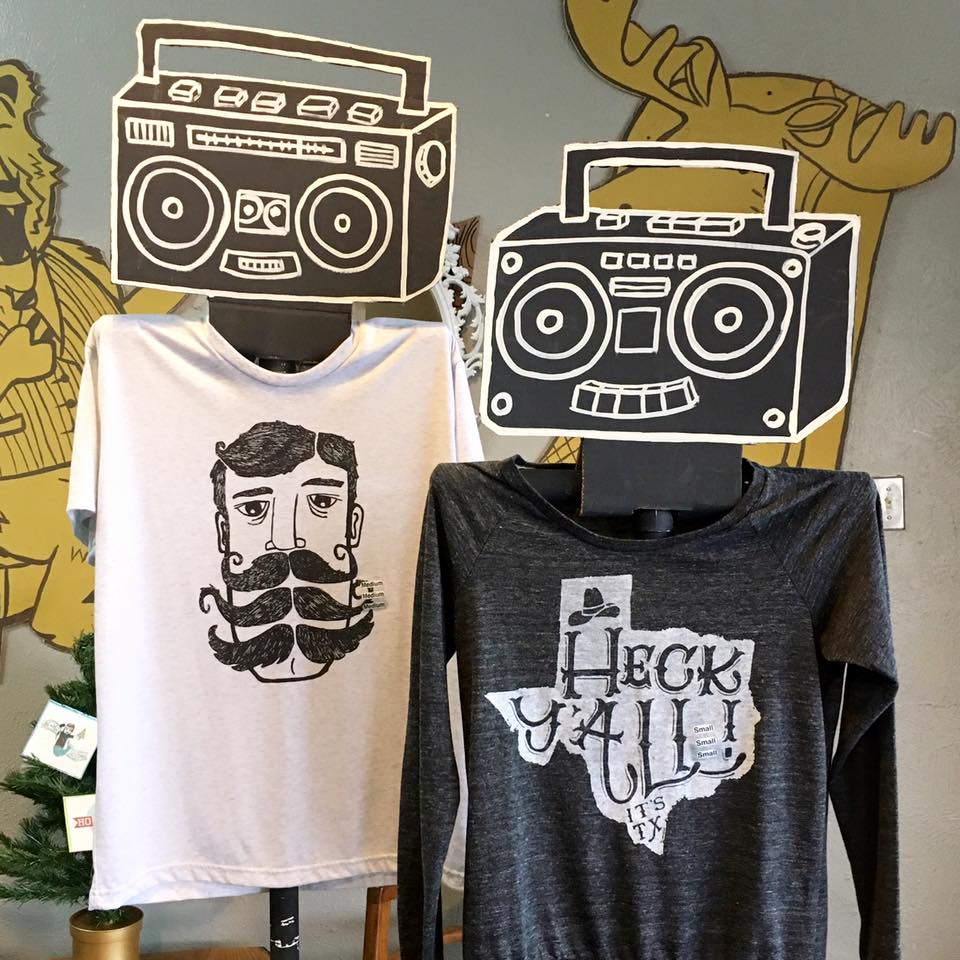 You'll feel instantly cooler by going here https://www.facebook.com/thedowdystudio/info/?tab=overview
as well as here http://www.dowdystudio.com/
16.  Lip Glosserie
When you live in Texas, you have a lipgloss in every single purse (which would make about 8 for me).  Its the one thing that I always need more of in this dry Texas air.  I believe Lip Glosserie just gets that on every level and is sooo ready to fill our purse stash.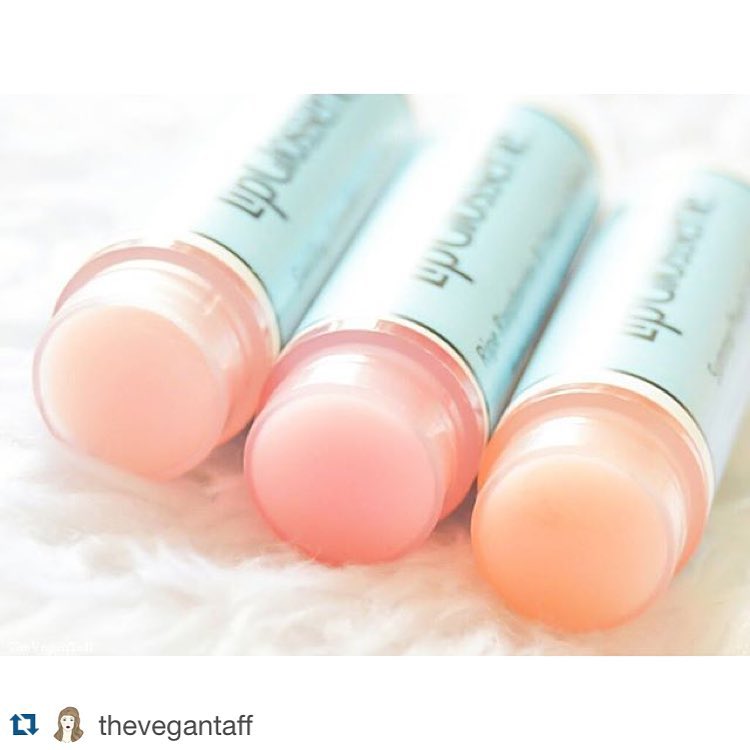 You have got to keep her info close to you https://www.facebook.com/lipglosserie/
17. Taylor Custer Jewelry
Holy crap, I'm in LOVE with this gorgeous jewelry and I need some tassel jewelry stat.
I could die over the gorgeousness of it all!!!!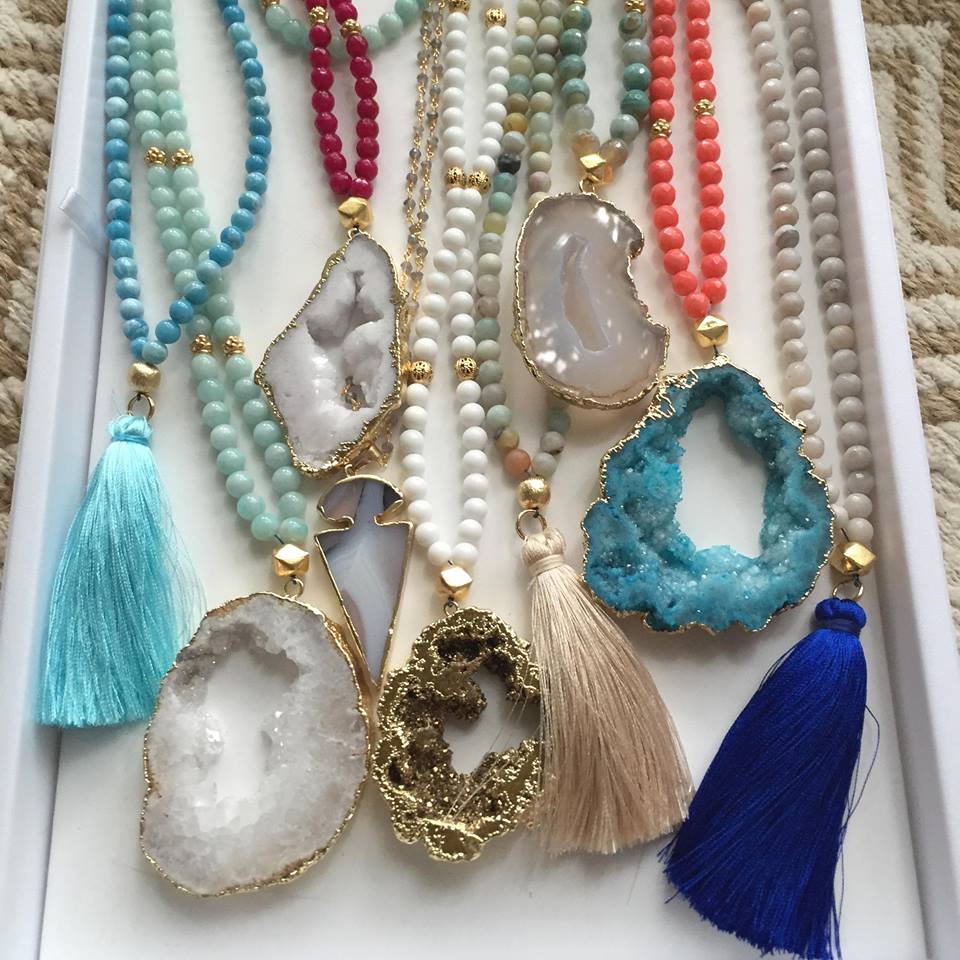 Want to see more gorgeousness https://www.facebook.com/taylorcusterjewelry/
18. Gemalicious Beads
She had me at Druzi
I'm a sucker for earth tones and gems.  Perfect combination!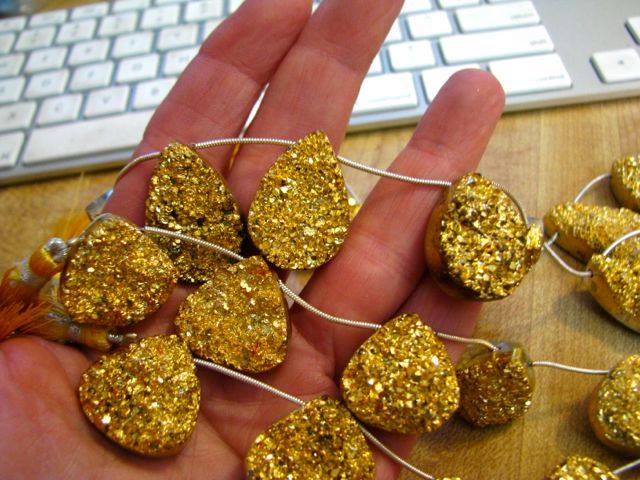 See everything here https://www.facebook.com/GemaliciousBeads/
19. Gemma Collection
In perusing the Gemma Collection, I found about 5 things in 5 seconds I NEEDED to have.  Damn't.  Why does she have to tease me with so many wonderful treasures?!?!  I felt like I was in Neiman Marcus looking in the jewelry case, this is all so very NM
I mean, who doesn't love a Monogram?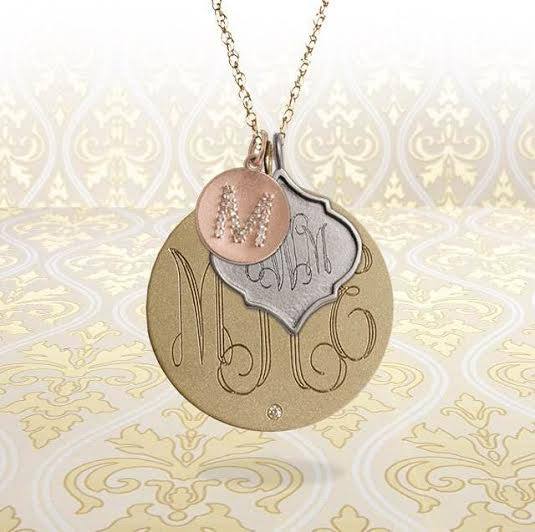 Go see everything she creates here https://www.facebook.com/GemmaCollection/
20. Dovetail Goods
I love her creations.  It feels so hip, so boho chic, so Coachella . . . and all here in North Texas.  And, I need to ditch the old coasters in my home for these crazy cool rope coasters.  LOVEEEEE.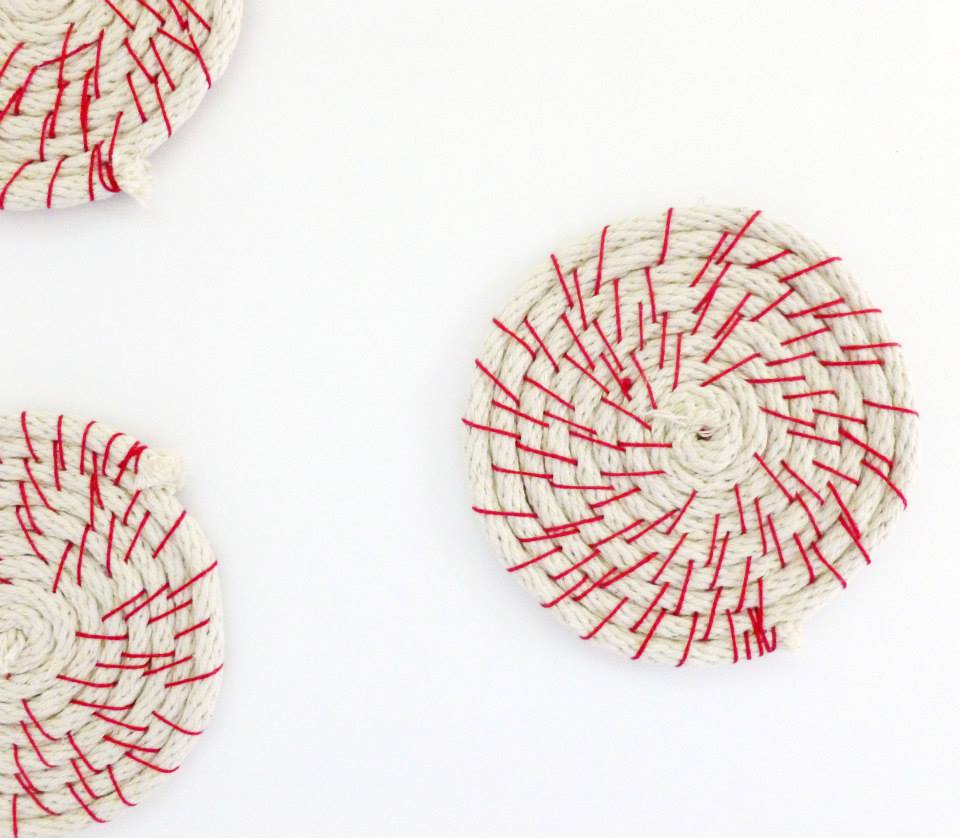 Get it girl https://www.facebook.com/dovetailgoods/
21. Heidy Henke Designs
What girl doesn't love pretty, sparkly things?  Especially sparkle with turquoise (and every Texas girl needs turquoise in her jewelry box)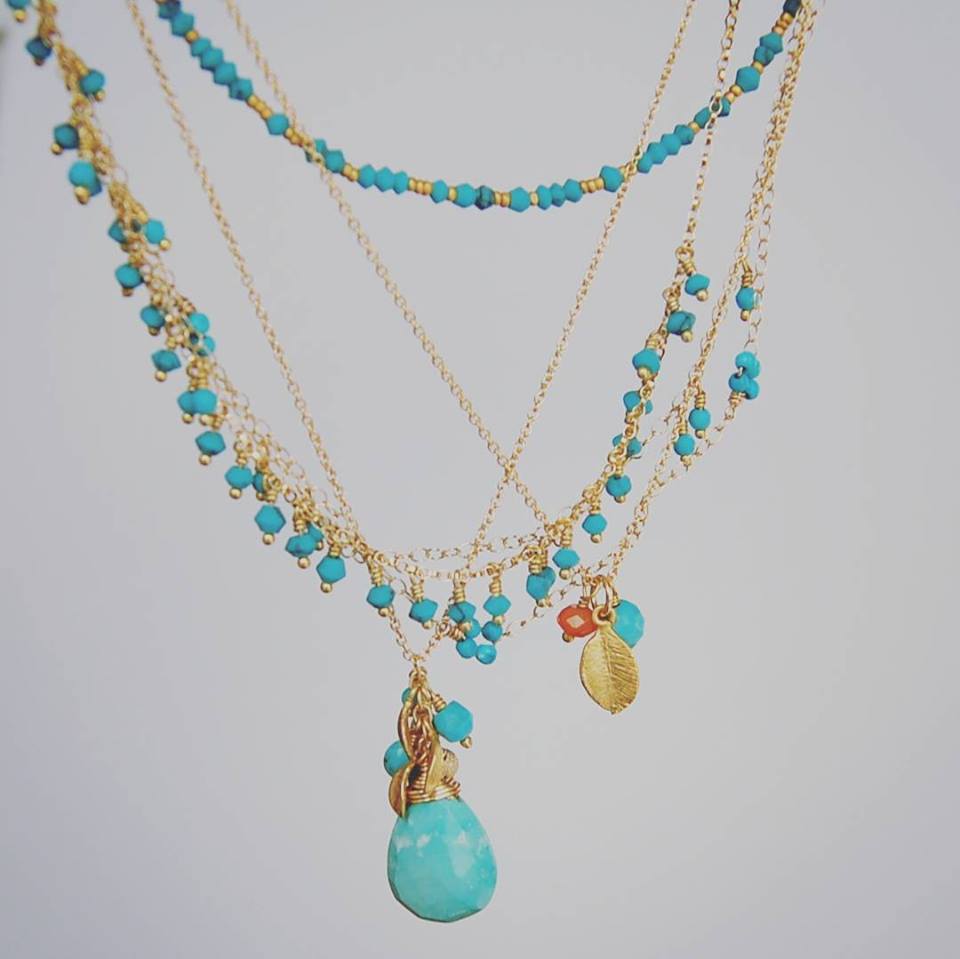 See what sparkles here https://www.facebook.com/heidyhenkedesigns/
22. Wandering Paper Co.
Alexandra George is the creative mind behind a collection of globally-inspired handmade prints and cards.  Simply stunning and every single one is awaiting a frame to adorn your walls.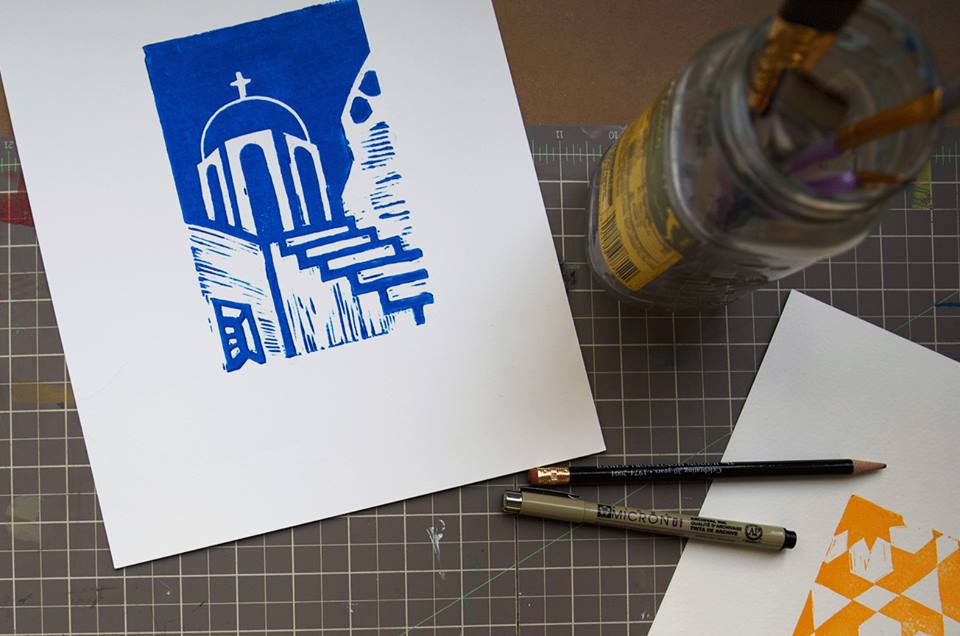 If you love travel and wandering the globe, go here https://www.facebook.com/wanderingpaperco/
and here http://wanderingpaperco.com/
23. Surly Bunny
Without a doubt, one of the most unique and innovative artists I've come across in Dallas.  This is talent!
Check out her cart!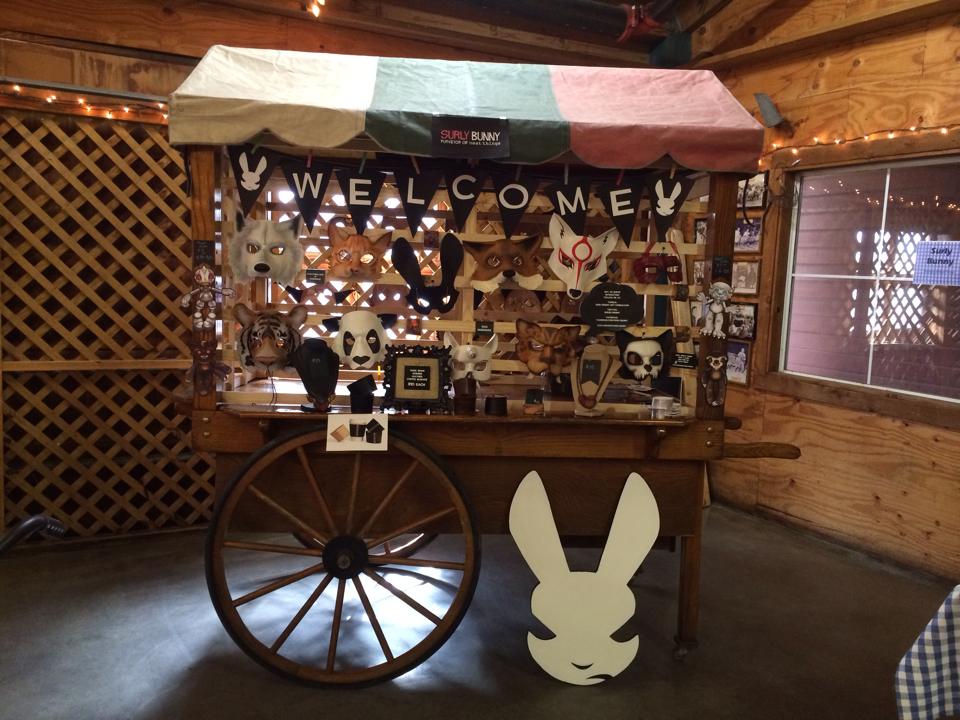 You must see it all, so go here https://www.facebook.com/SurlyBunny/
24. Of Earth Design
I find this natural pieces absolutely stunning.  And not only do I think so . . . the late Maya Angelou also wore her the creations of artist, Kathy Groppe.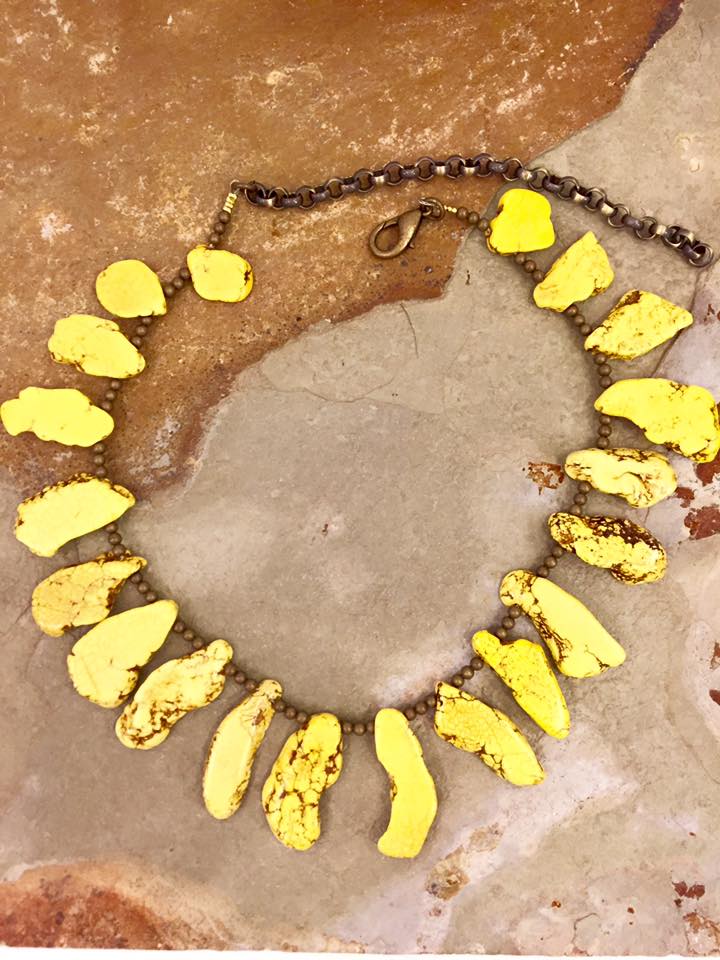 This is where you can get in touch https://www.facebook.com/KathyGroppeJewelry/
25. Dirt Road Girls
Just when you think you have seen it all, Dirt Road Girls shows up and blows you away.  I mean, I can't even!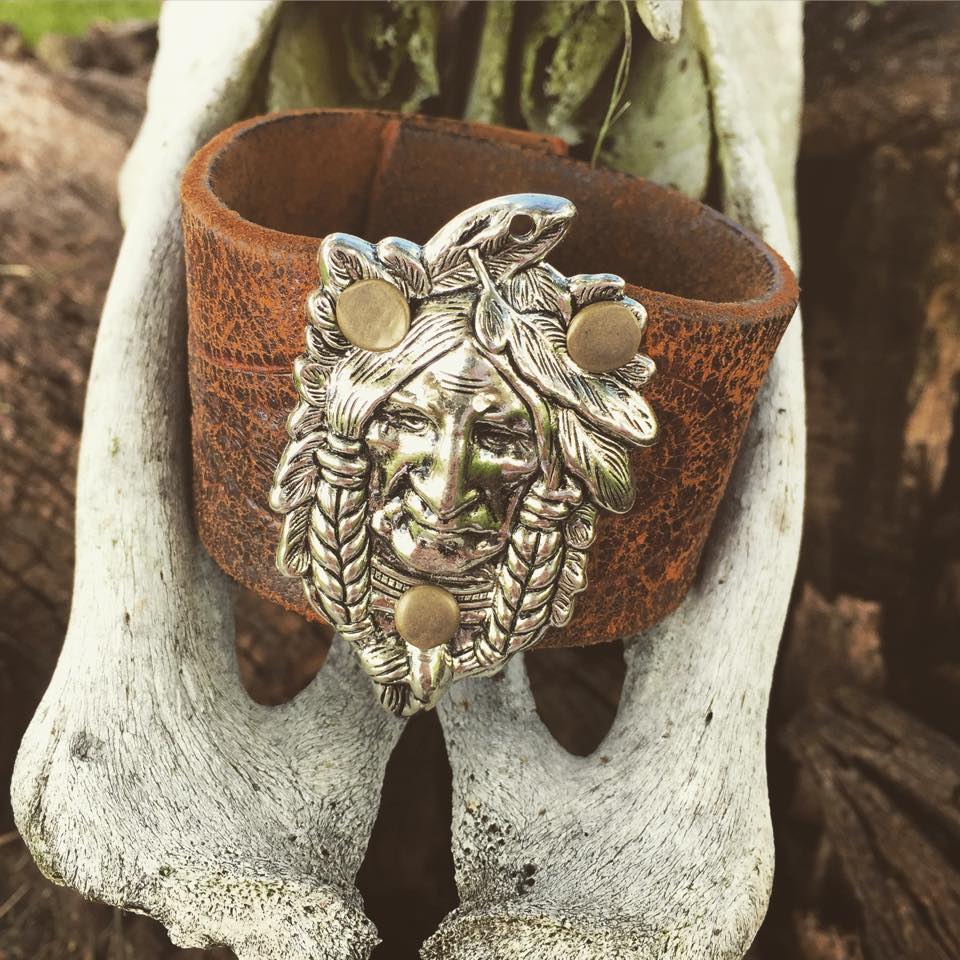 You can see it all here https://www.facebook.com/DirtRoadGirls/
26. Anchored by Grace Art
I know you can see this in your house AND definitely a friend's house  =)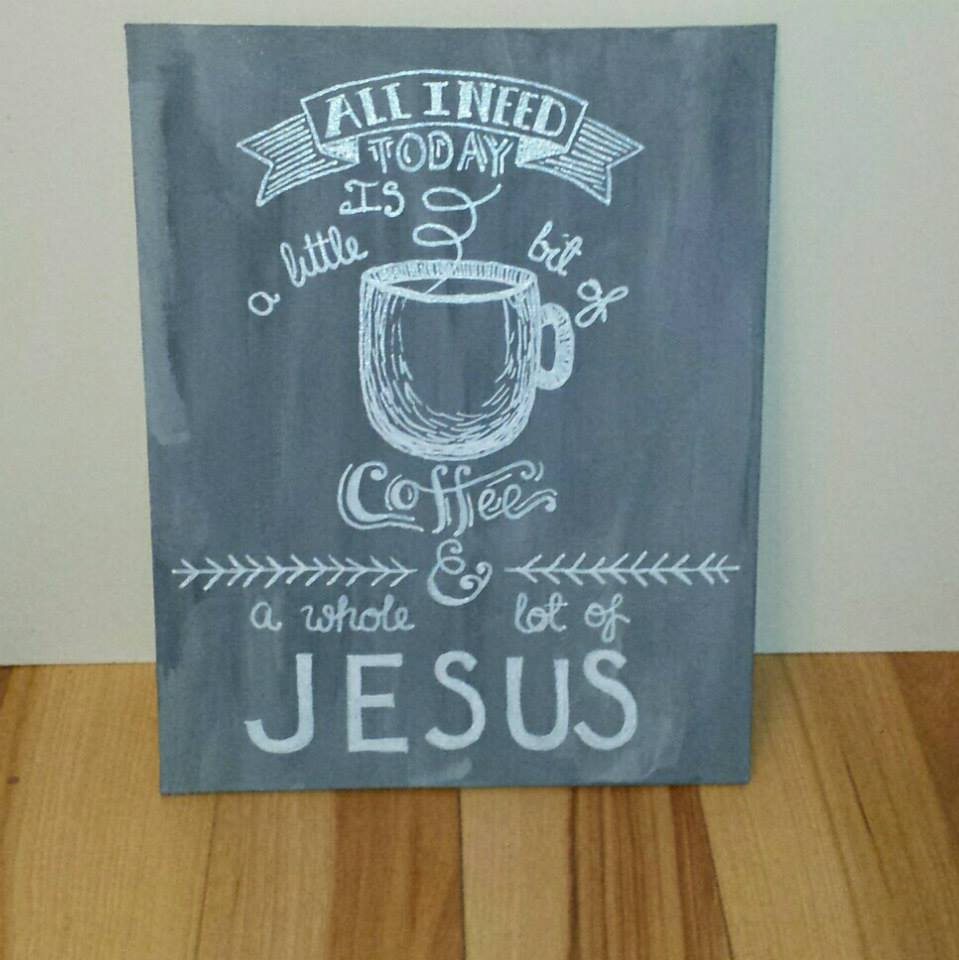 Lots more art to check out here https://www.facebook.com/AnchoredByGraceArt/
27. Big T Woodworks
Sometimes it can be so difficult to shop for your man, unless you shop here.  Big T Woodworks is founded on the idea that items for everyday living can be beautiful as well as useful.  I adore functional art!  Win win!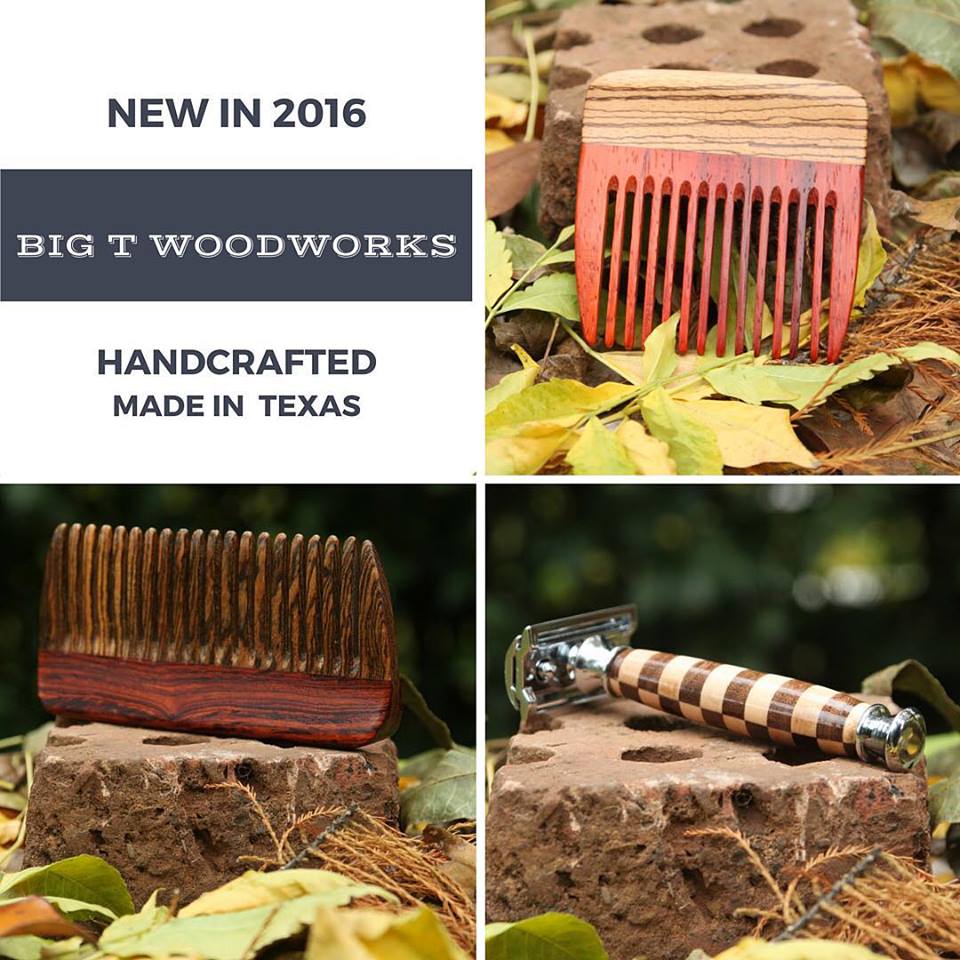 There's so much more to see https://www.facebook.com/BigTWoodworks/
You can now even find Makers on Amazon in the Handmade section, like this gal from Texas!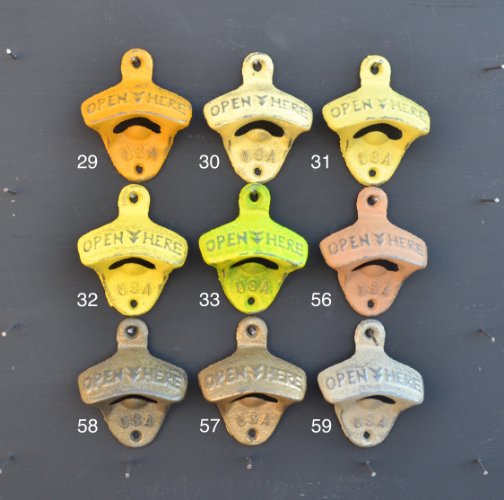 28. Dixie Goods Company
The labels say it all.  Fur parents, this maker has your back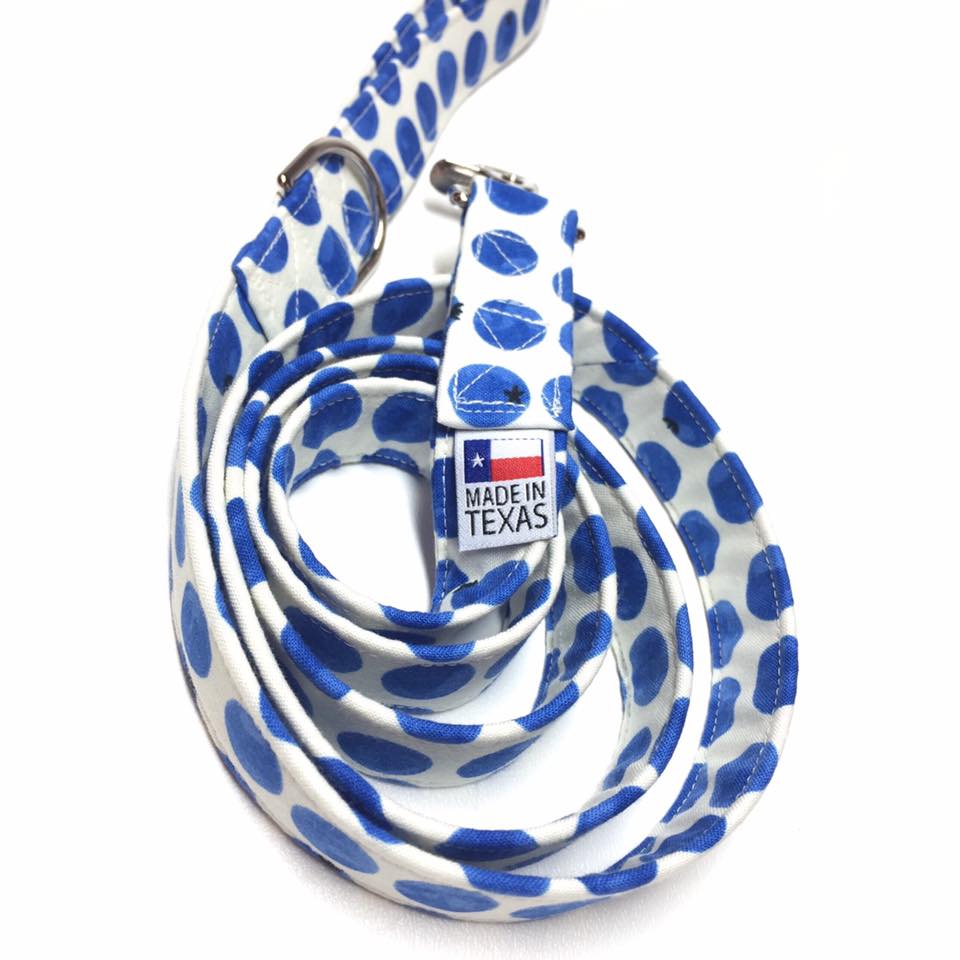 Furmommies and Furdads click here https://www.facebook.com/DixieGoodsCompany/
29. Mini-Fab
This maker is not just mini-fab, he's MEGA FAB!  He is killing it in Oak Cliff y'all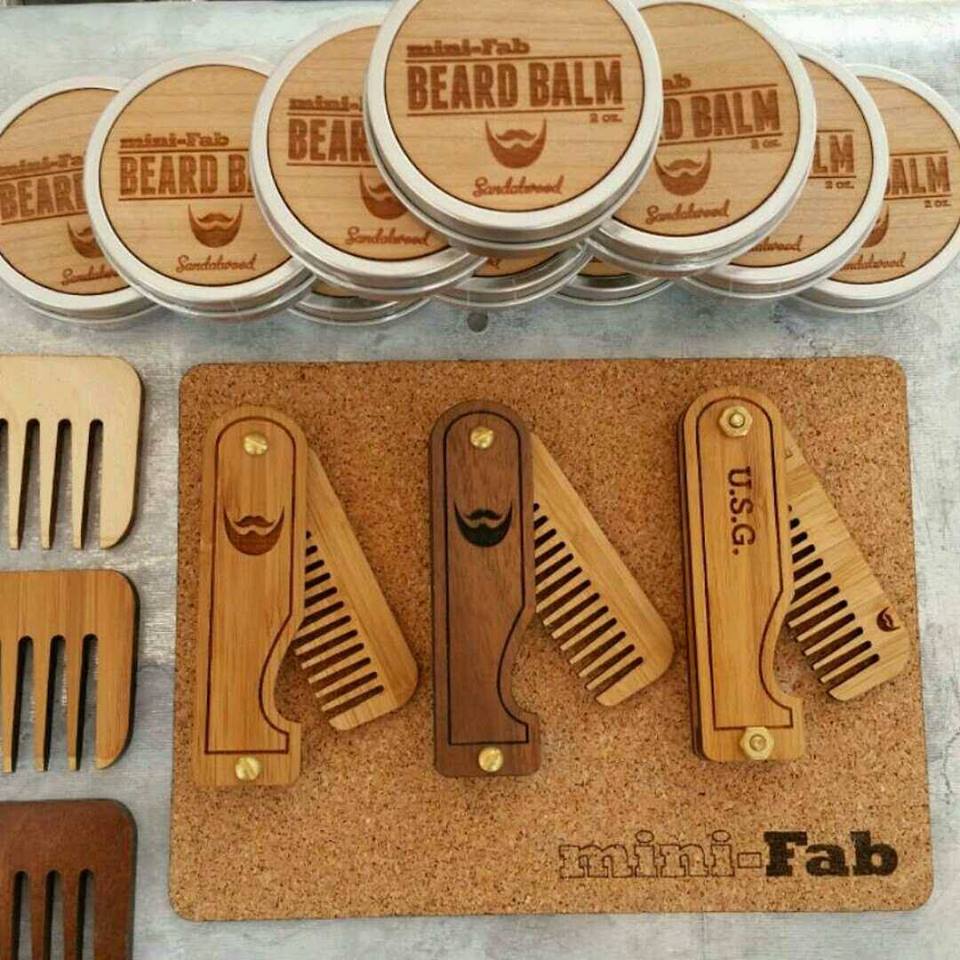 Bookmark this and send to your Man https://www.facebook.com/GOminiFab/?fref=ts
30. Scout + Lilly
How can one person be this talented?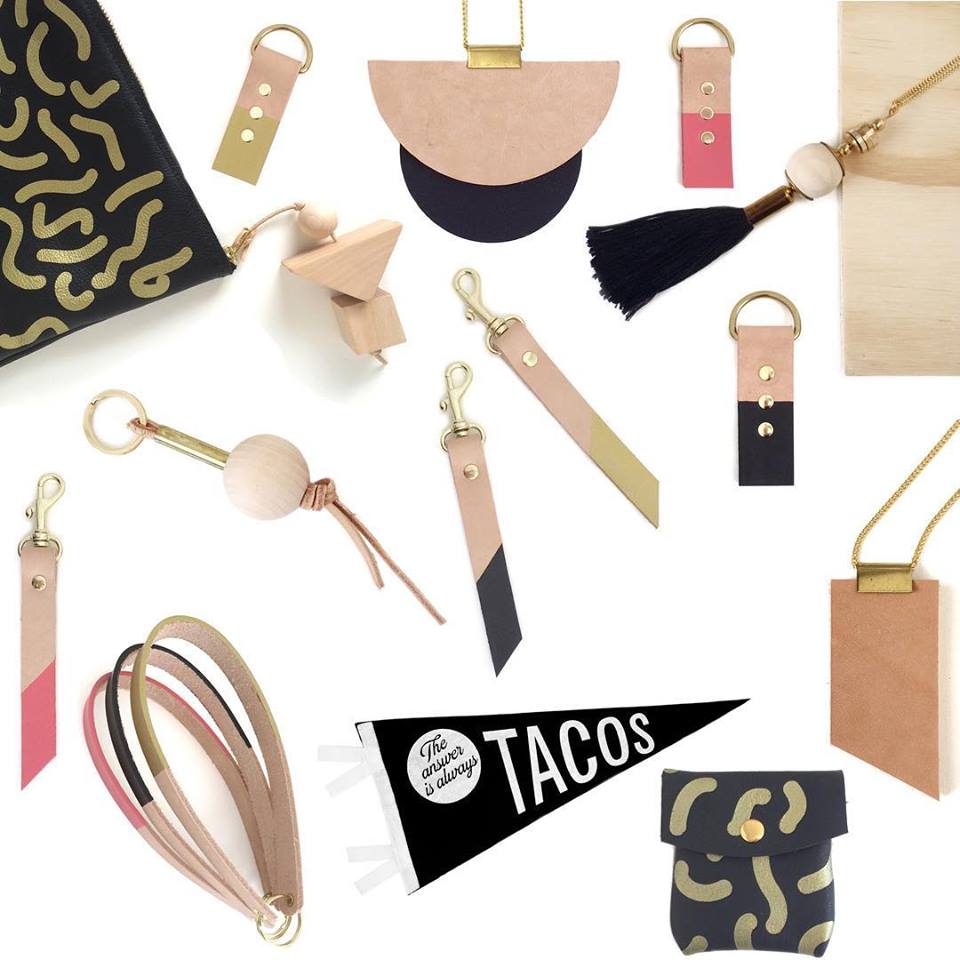 Follow her work here https://www.facebook.com/ScoutandLilly/?fref=ts
31.  Kathleen Care Jewelry
So simple, yet so intricate.
Less is so much more with this artisan.  Stunning!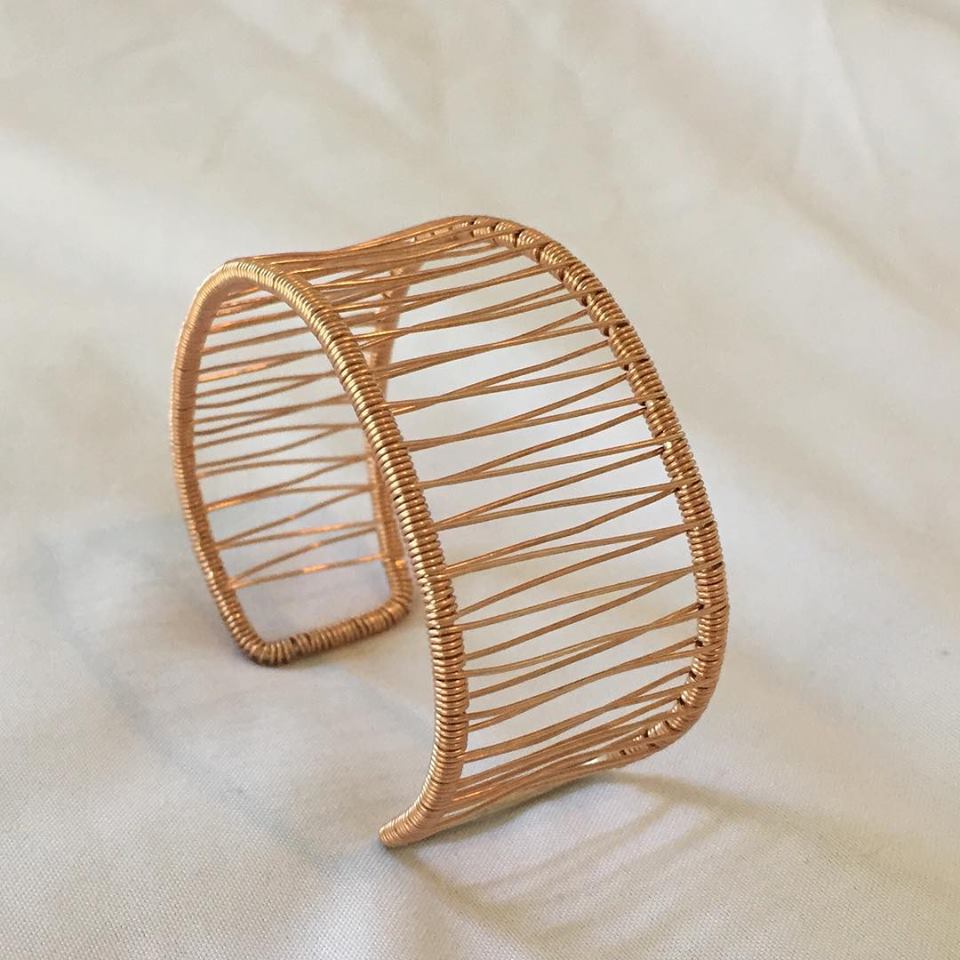 See all the fabulousness here https://www.facebook.com/kathleencarejewelry/?fref=ts
32. Off Avenue Studio
These botanical monoprint notecards are straight out of the MOMA gift shop or at least they'll be there soon.  Get to know this artist before she becomes famous.  Just beautiful!!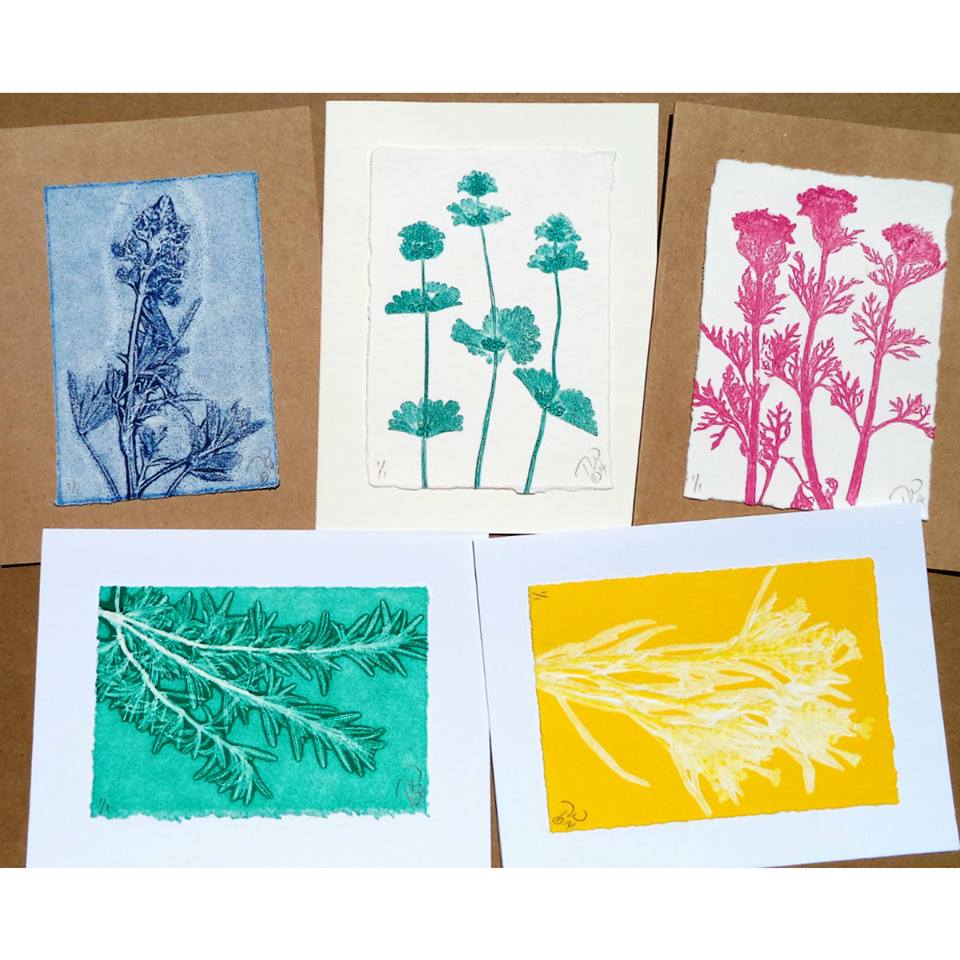 See it all here https://www.facebook.com/OffAvenueStudio/?fref=ts
or here http://www.offavenuestudio.com/
33. Bonjour Mae Mae
There is not one bog box store that delivers the cuteness seen here.  This Maker creates for both boys and girls AND whats super awesome is that she makes things for the most active of children.  Yes please!
P.S. She even makes teepies!!!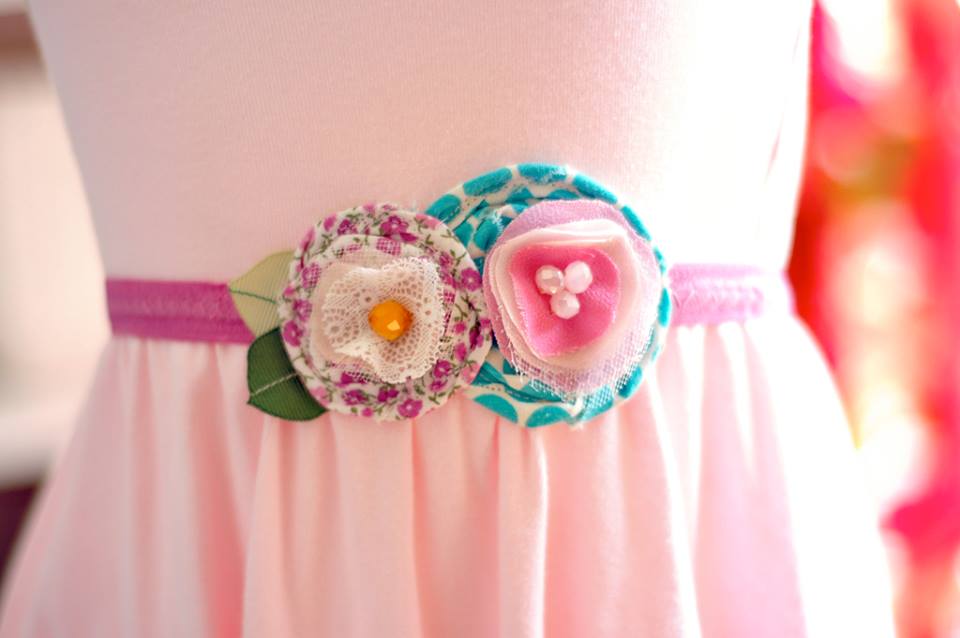 You'll love her pics here https://www.facebook.com/bonjourmaemae/ 
and here http://bonjourmaemae.com/
34. f. is for Frank
This maker is just wicked awesome.  I mean, for reals y'all!!!!
Case in point: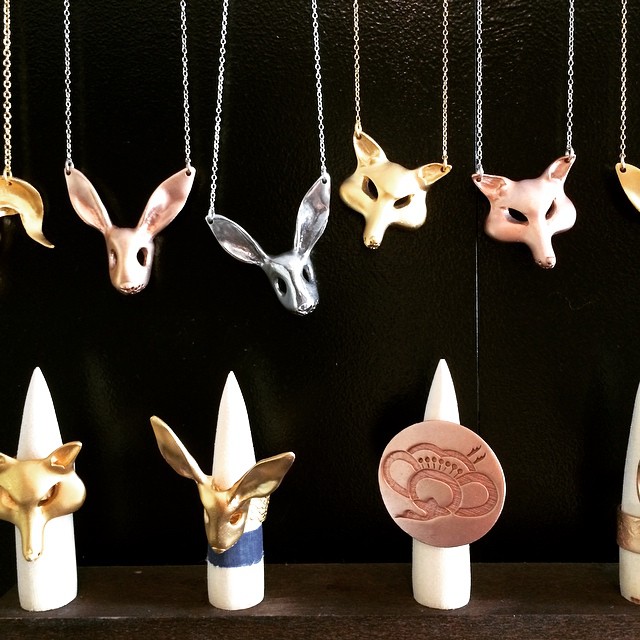 You'll want basically everything here https://www.facebook.com/fisforfrankjewelry/?fref=ts
and here http://www.fisforfrank.com/
35. Freckled Chicken
I love this line of children's clothing where boho meets Dallas in living color.  These colors and prints make me smile and will make your children smile.  When I was younger, I would wear this pink teacup dress, it made me so happy and even though I was about 4 or 5 when I wore it, I still remember it decades later. I feel like its one of those outfits that will also leave a positive imprint on your child's memory.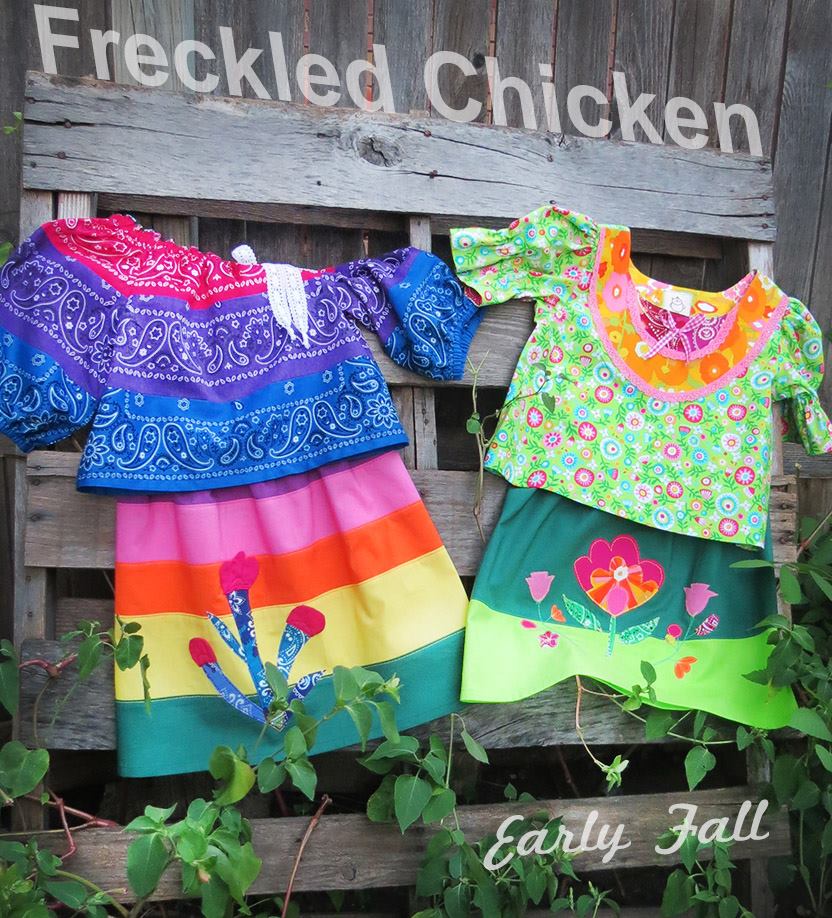 See all the lovely pieces here https://www.facebook.com/freckled.chicken/?fref=ts
and here http://www.freckledchicken.com/
36. Sarah Briggs Jewelry
I LOVE the tassel look and Sarah brings us a fabulous variety of tassel jewelry.  I think I might need to get a job as an Uber driver so I can buy a piece of her jewelry every damn day! I love it! I love it all!!!
Get out your notepad and click here https://www.facebook.com/Sarah-Briggs-Jewelry-22483623202/?fref=ts
or here http://sarahbriggs.com/
37. Whipped Up Wonderful
She had me at the Kelly Kapow bath bomb.  And the cherry cupcake, the WinterMint  . . and the Zack Attack!
(yes, I am a child of the 80's and 90's!)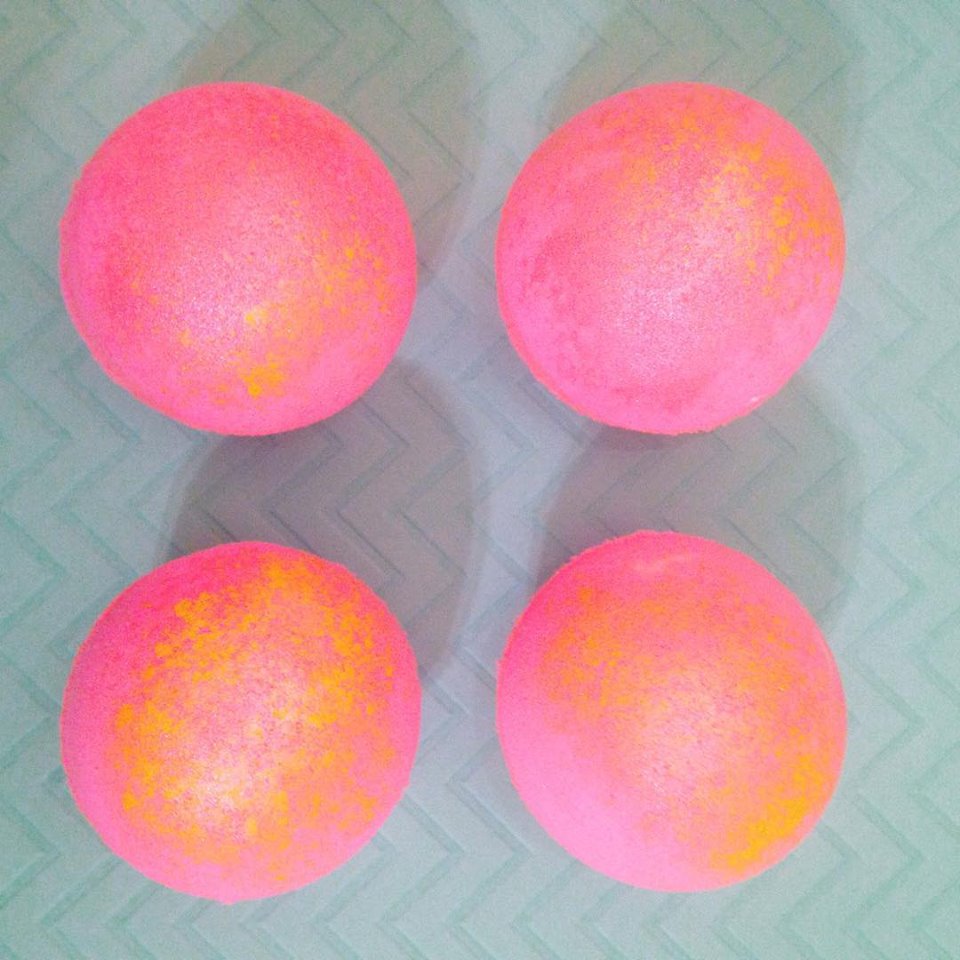 Click here https://www.facebook.com/whippedupwonderful/?fref=ts
38. Jean Love Designs
For the friend that has everything, THIS is what you give here.  YES!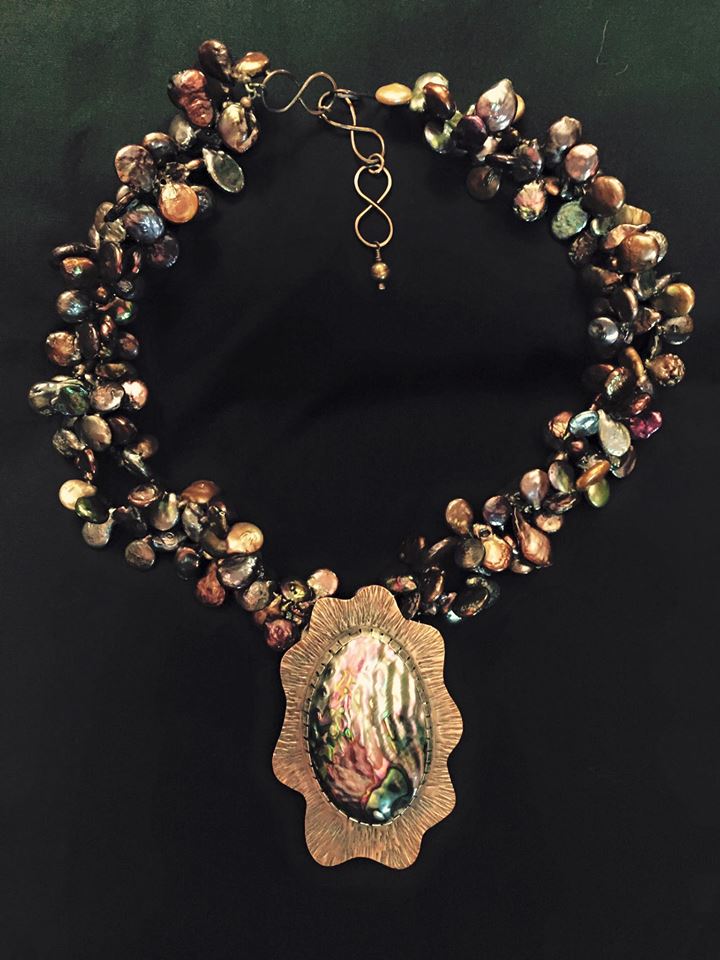 Click here now https://www.facebook.com/jeanlovedesigns/?fref=ts
39. Cykochik
Monkeys are my absolute favorite animal! If I could have one in my house, I would be all over it.  Unfortunately, that will never happen . . . . fortunately, Cykochik understands my love of monkeys.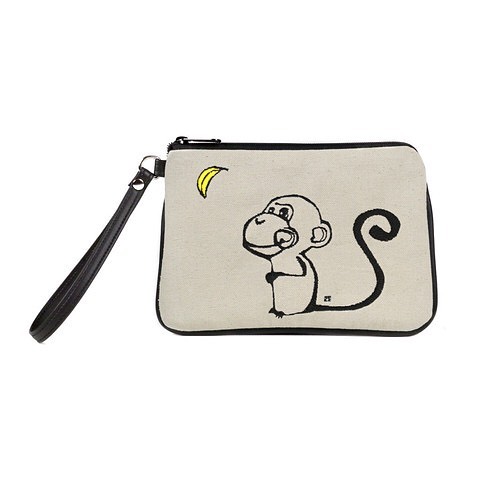 But there's so much more than monkeys that you must see here https://www.facebook.com/Cykochik/?fref=ts
and here http://custom-handbags.com/
40. Sun Lovin Roots
So many of us can relate to Stacie, someone who lives and creates in Dallas but will take a day at the beach any day!
I want one of these tees for me and every Texan I know!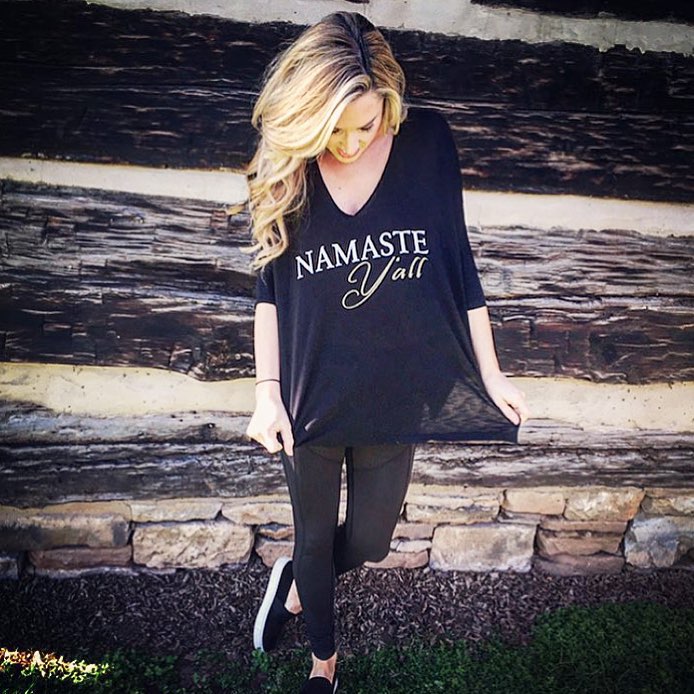 Get yours here https://www.facebook.com/Sun-Lovin-Roots-1094534260573495/?fref=ts
or here http://sunlovinroots.com/
41. Letter Lounge
As an avid reader and book lover, I just adore the genius behind Letter Lounge. They take old classics and lovingly transform them into new objects that help their owners remember the great ideas within them.
I think I want to order my monogram!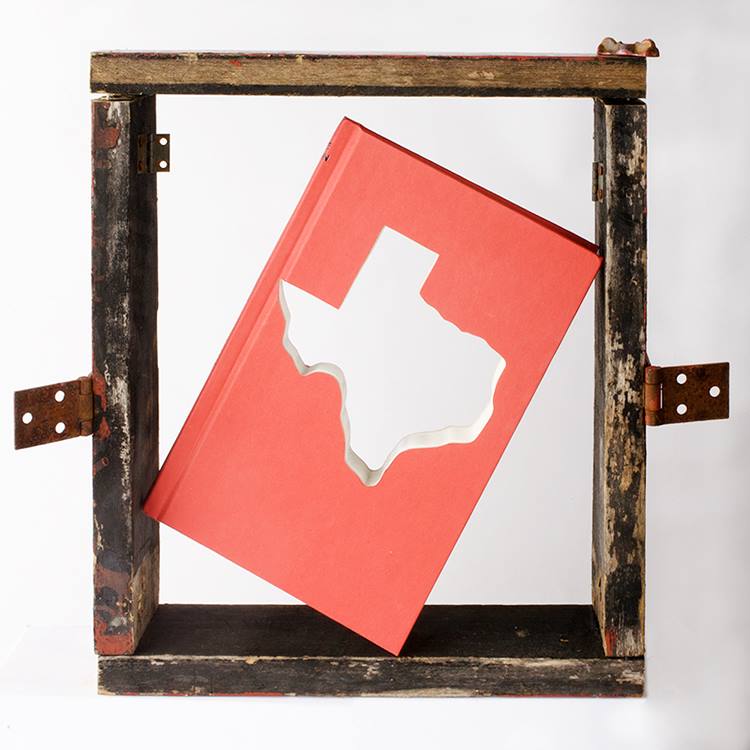 Get yours by clicking here https://www.facebook.com/LetterLounge/?fref=ts
or here http://www.letterlounge.net/
42. A Cheery Blossom
This is the kind of journal that just makes you want to write.  Oh my, gorgeous!  Can I get an Amen on this craftsmanship?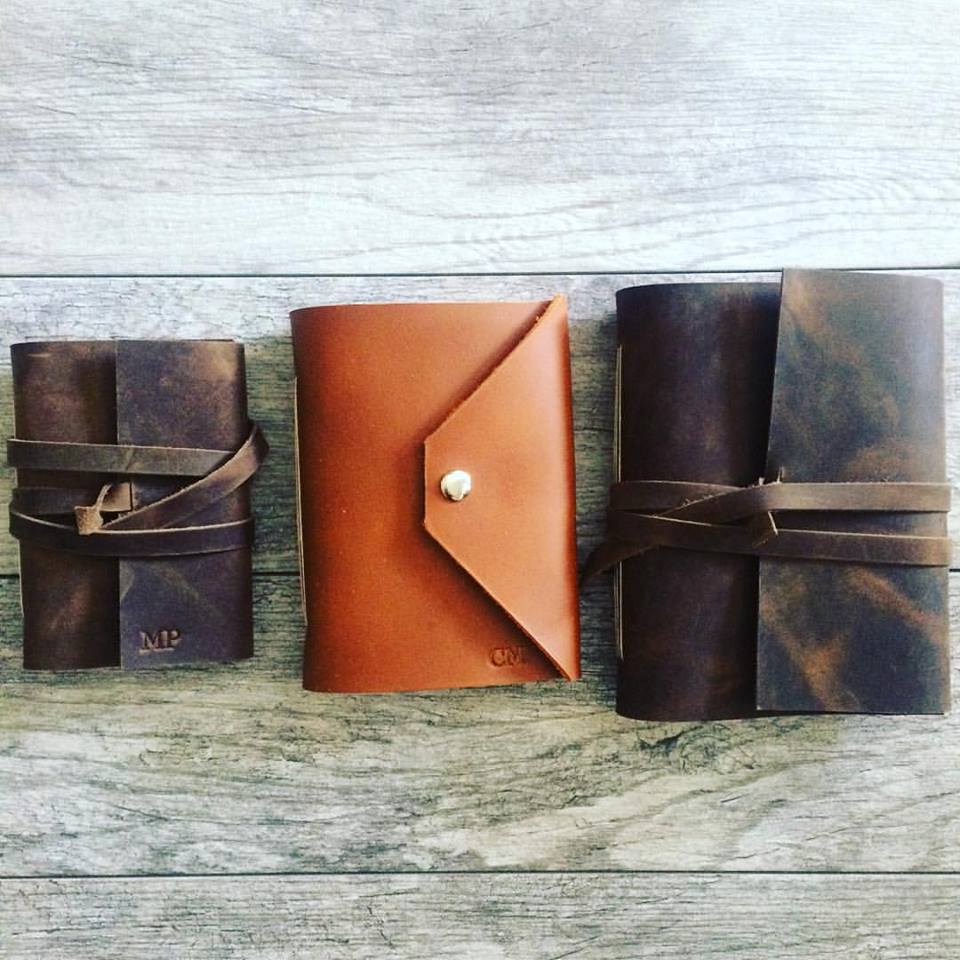 Click this now https://www.facebook.com/acheeryblossom/?fref=ts
43. Mush Tushy
Yes indeed! A house is not a home without a lab.  I love everything here.  Every. Single. Thing.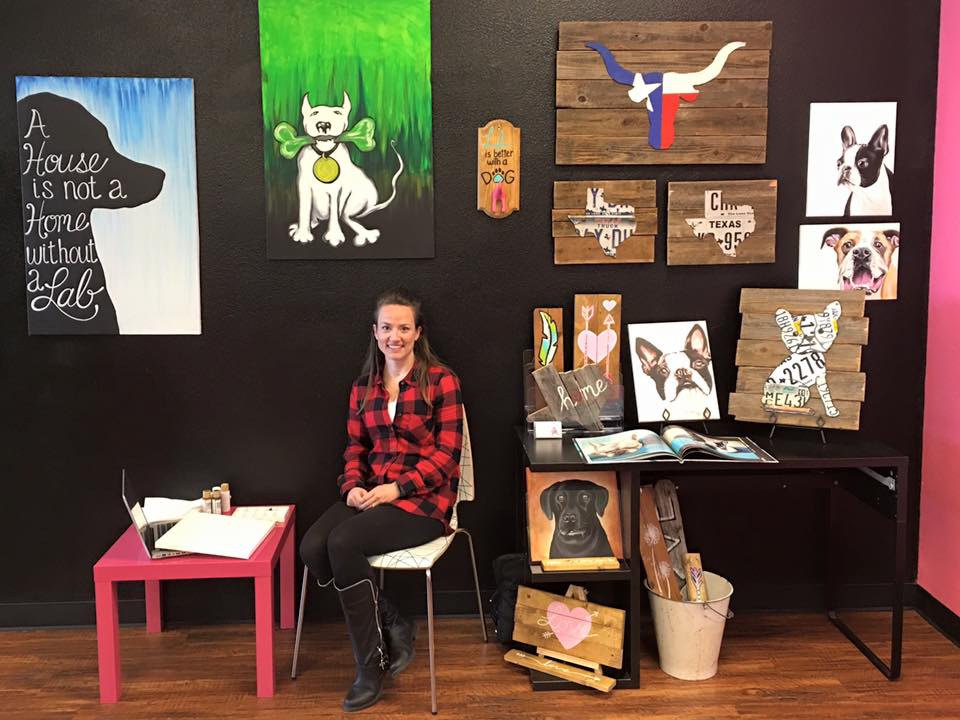 You'll love her art here https://www.facebook.com/mushtushy/?fref=ts
44.  Kat French Design
I love her.  Anyone who creates a card like this is just genius  =)
This was one of her very first designs and is still a hot seller today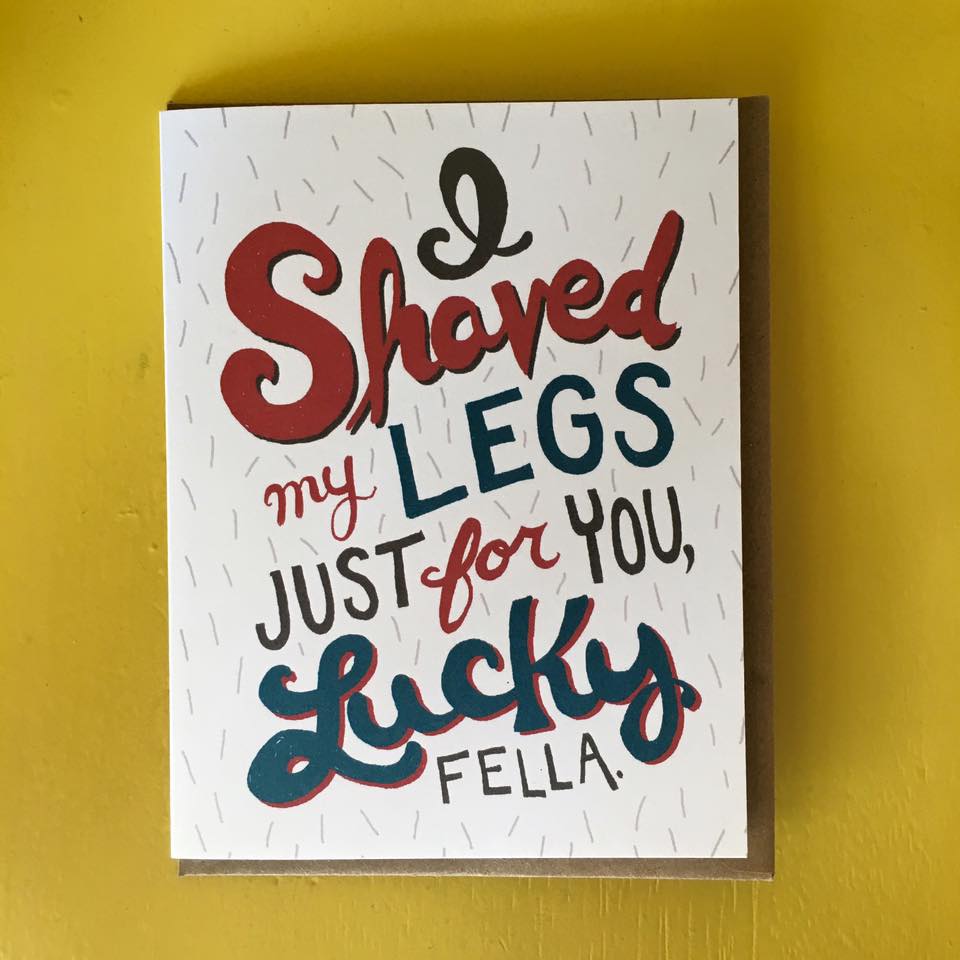 You have to go see the entire collection https://www.facebook.com/KidFinished/?fref=ts
and here http://katfrenchdesign.com/
BONUS: 
Gotta LOVE the designs of Plano, McKinney, downtown McKinney, Frisco and more HERE
I just adore these Makers all here in our backyard and you have probably heard the saying,
When you buy from a small "mom and pop" business, you are not helping a CEO buy a third vacation home. You are helping a little girl get dance lessons, a little boy get his team jersey, a mom or dad put food on the table, a family pay a mortgage, or a student pay for college.
Now, if you live in Collin County or the surrounding areas, don't forget to come join us in www.facebook.com/wearecollincounty
+ huge thank you for just being here!!!

More posts: